Chesapeake Builders
|
Customize Your Building Experience
At Chesapeake Builders, we're dedicated to you.
We're a local family-owned and operated custom builder, and we want to make your building experience easy. We specialize in custom-built homes, kitchen and bath remodeling and historic restoration. Every project we do is distinctive, because every customer is different.
From blueprint to punch list, we are there every step of the way.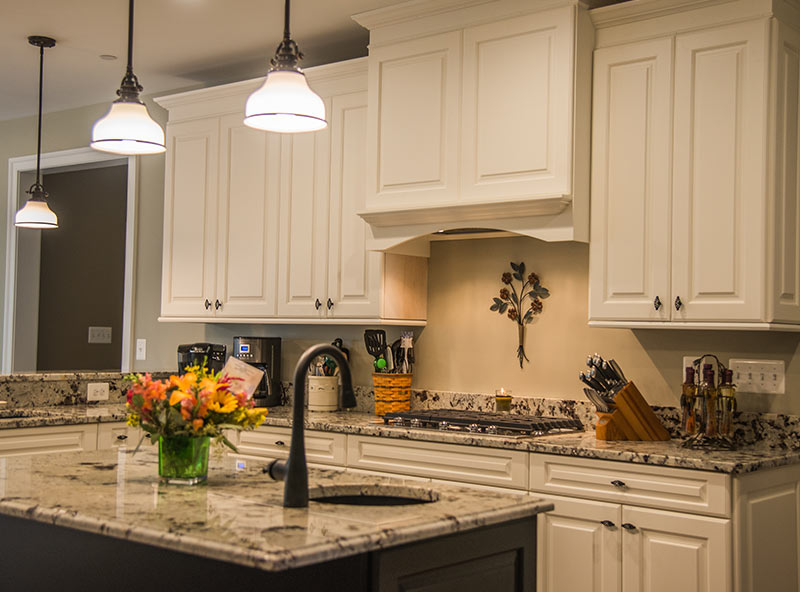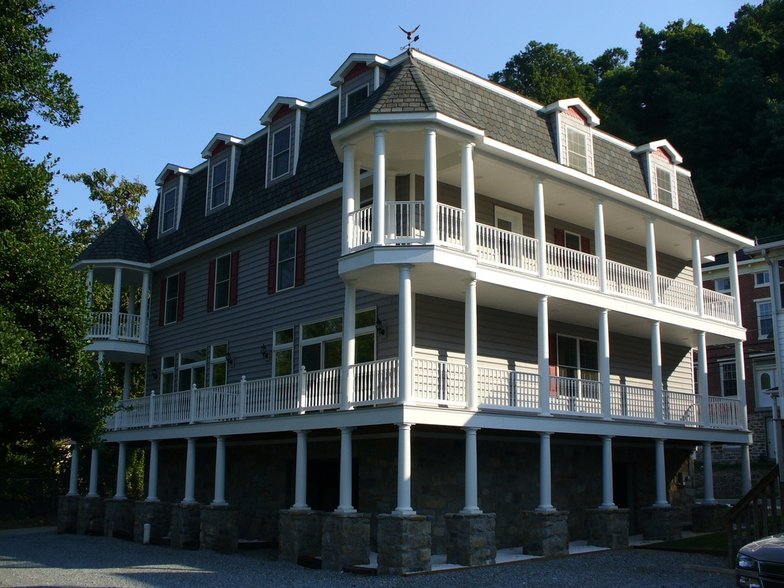 Custom Built Homes
Chesapeake Builders puts the customer in customization. That means your custom-built home will be all about you, our customer. From our family to yours, comes…
Commitment: Building a home is an investment. It's a long-term commitment to a design and construction that should stand the test of time. You commit your time and treasure. We commit our quality and reliability. Together, we'll build a home for your family.

Craftsmanship: We're confident that no other local builder, large or small, can match our craftsmanship. Our Millworkers, designers and carpenters have worked in upscale homes, historical churches and quaint Bed & Breakfasts. If you can imagine it, we can do it.

Community: No matter where it is located, your custom built home by Chesapeake Builders is part of a community of homes built with honesty and integrity and 100 percent satisfaction. Each home fits snugly into its local community, and each home is exclusively customized.
Historic Restoration
From a tiny chapel in Cecil County to historic homes in Port Deposit, Chesapeake Builders has successfully restored properties to their original stature in Cecil and Harford Counties. We revive the original structure and design seamlessly. Meticulous craftsmen, determined millworkers and respectful contractors are the only people we trust with your precious restoration. We find exactly the right match for cabinetry, mortar, stone, brick and molding. We make the transition from then to now invisible.
Testimonials
When we design a custom home, renovate a kitchen or create a dream outdoor living space, we always take into consideration our homeowner's needs and the feeling they will have when driving up and then walking into their home for the first time.
We strive to achieve the 'Love at first sight' reaction.
At Chesapeake Builders, we build homes for real people and make a difference in their lives. Here are just a few of the testimonials we've received over the years, we'll let our homeowner's speak for themselves.
"CBC was a pleasure to work with throughout our major renovation project. We appreciated their attention to detail and responsiveness at each step of the way. The finished product was outstanding. We highly recommend CBC for any home project large or small."
"If your looking for fine craftsmanship look no further then Cheaspeake Builders and Contractors. Bo and his crew are amazing at meeting all of your needs for remodeling at an affordable rate. With every twist and turn with all of the many projects this company has completed for me, they have by far exceeded my expectations. When working with Chesapeake Builders and Contractors you will be working with the BEST of the BEST!"
Blog
tori@sequeldesign.com
Planning a kitchen remodel? We discuss 5 of the most common design and remodeling mistakes, so you're left with the beautiful kitchen you've envisioned.
tori@sequeldesign.com
While learning new skills and trying to save money is always a good thing, sometimes DIY projects can leave a lot to be desired and potentially create more issues in the future.
tori@sequeldesign.com
Do you find yourself unsatisfied with your bathroom, maybe you have outgrown it, maybe it lacks storage? Here are 3 signs that you may need a bathroom remodel.
Custom Craftsmanship. 

Personalized Planning. 

Honest Answers.